Fir Classic
30-35m² • Separate Bedroom
Selectable features in the online booking process 
| Bathtub | | Shower | | Wasching machine | |
| --- | --- | --- | --- | --- | --- |
| Dishwasher | | With Bed Function | | 3. Person on Couch | |
Rent per Month from:
1,539 €*
Equivalent to c. 51€/ Night
*Prices may vary depending on the period and length of stay
Pictures, floor plans and furniture shown are pictures of our sample room and may vary depending on the category.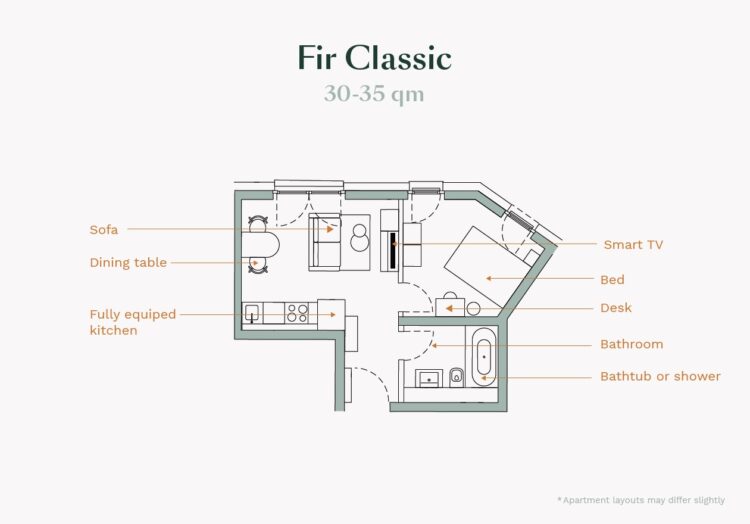 Keep an eye on your consumption and utility costs at all times with our Tannhaus App
Display of daily consumption data (water, heat, electricity)

Ticketing system for digital reporting of damages

On-boarding incl. housing provider confirmation (Wohnungsgeberbestätigung)

Integration of our cooperation partners

Central notice board for important information

"Take Me Home" function

Be always informed about current promotions

And more…
Fair living is to have same opportunities as others and consumptions in your own hands.
For this reason, we believe that each tenant should pay for their own consumption. Why paying for the endless hours in the shower of your neighbors! We make your consumption data transparent and saving as easy as possible. Have always your own consumption for electricity, water and heat on a daily basis in your Tannhaus App. Check today what you consumed yesterday, last week or last month. Behave sustainably, help us to save resources and get money back at the end of your rental period if you use less.
Tannhaus – Discover living anew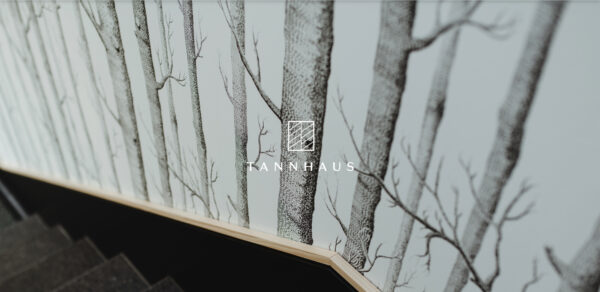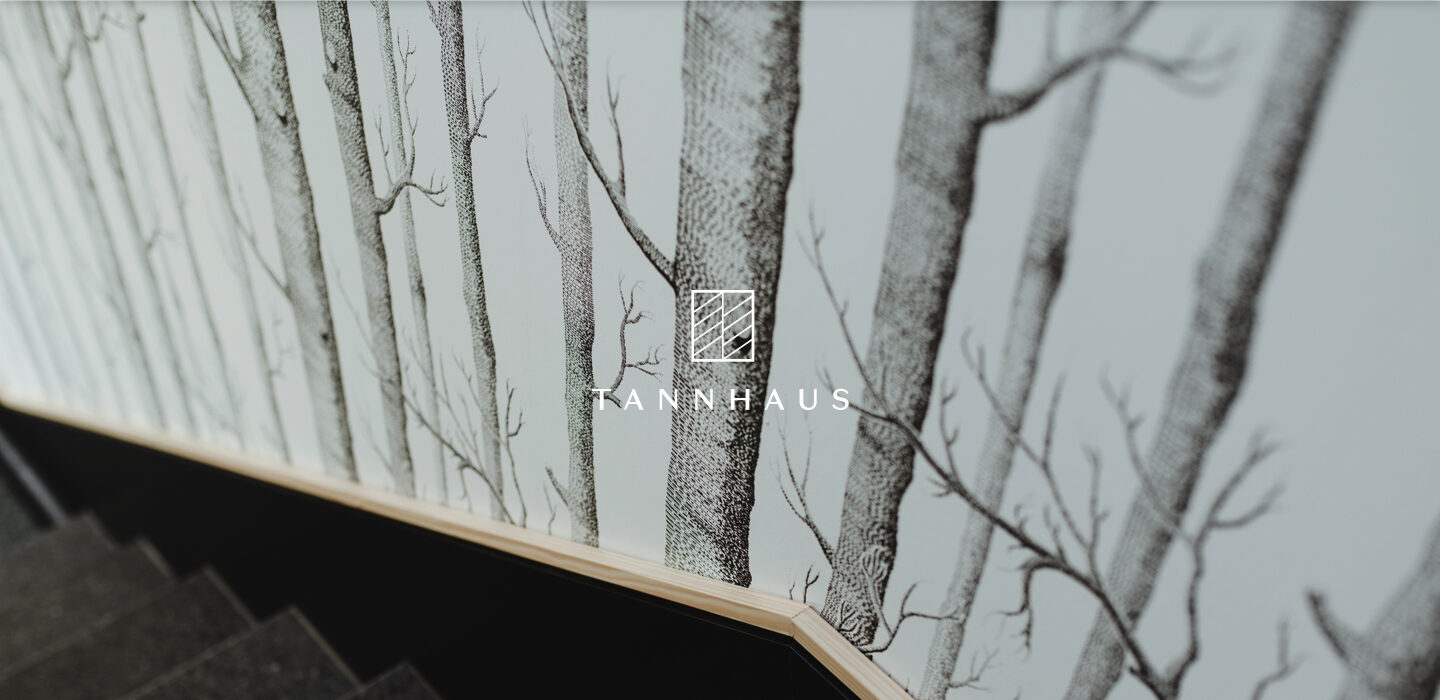 Details about your Fir Classic Apartment
Centrally located but deeply relaxed, for us that's sounds like luxury living. Tannhaus makes that available for you. From 30 to 35 square meters you are invited to explore our Fir Classic Apartment and get carried away from the turbulent city life. With a separate living and sleeping area, you create a clear separation between sleeping at night and a lovely day full of amazing experiences. At a time where living and working are increasingly intertwined, our Fir Classic Apartments are also the perfect base for your home office. All Fir Apartments have a lovingly designed living and dining area with an open kitchen. Round off your living experience with your own balcony and enjoy the city far away from its hustle and bustle.
In-House
Laundrette

Our Launderette contains top-quality washers and dryers that are at the ready from 7AM to midnight seven days a week.

High Speed Internet included

Reliable Internet is crucial for everyone. Whatever your next project demands, rest assured that we have the top high speed Internet and Wifi.
On-Call
Housekeeping

Our dedicated team helps you keep a tidy workspace, a clear head and a comfortable environment.
Welcome at Tannhaus
Fully furnished & equipped, Tannhaus stands for temporary living stylishly design. At 3 locations in Berlin Friedrichshain, Neukölln and Mitte-Wedding our 27-67 m² apartments are at your disposal. Choose flexibly your period of stay from 1-12 months (with extension option).
• No credit report (Schufa)  • No salary statements  • No proof of rent debts (Mietschuldenfreiheit)
Coming Soon