Mitte-Wedding
Pine Superior Balcony
Our Pine Superior Balcony - 41 square meters of space, designed for your needs. Fully furnished & equipped with a double bed, urban designed living area with open kitchen and a modern bathroom with bathtub and many other special amenities.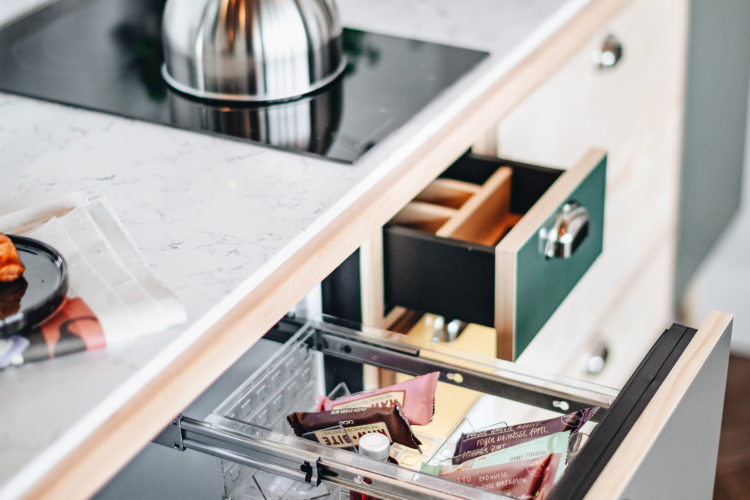 Each Pine Superior Balcony apartment is stylishly equipped with a craftsman bed, a complete designer kitchen, a 40-inch IP-TV, a dining table, a vintage armchair, reliably thick doors for privacy and extensive wardrobe space.
There is also a nicely tiled bathroom with beautiful basins and a bathtub/shower.
Rent Duration & Prices:
1-2 months:  1700 EUR per month
3-4 months: 1,360 EUR per month
5-12 months: 1,135 EUR per month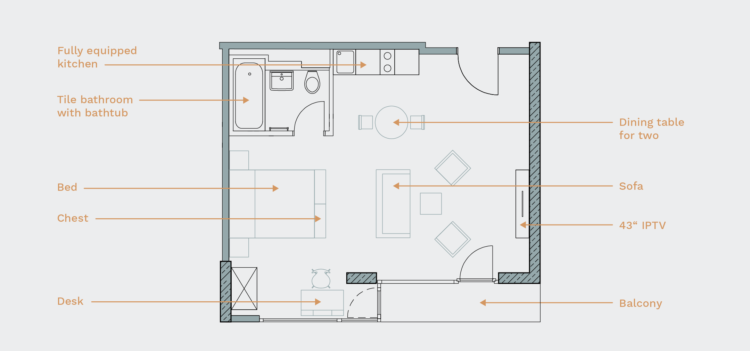 Details:
1-7th floor • 41m²
starting at
*Prices may vary depending on length of stay and rental period.
Pine Superior Balcony – 360° Tour

What we offer with each Apartment
We provide access to useful services to ensure that your needs are always met and your daily routine never interrupted.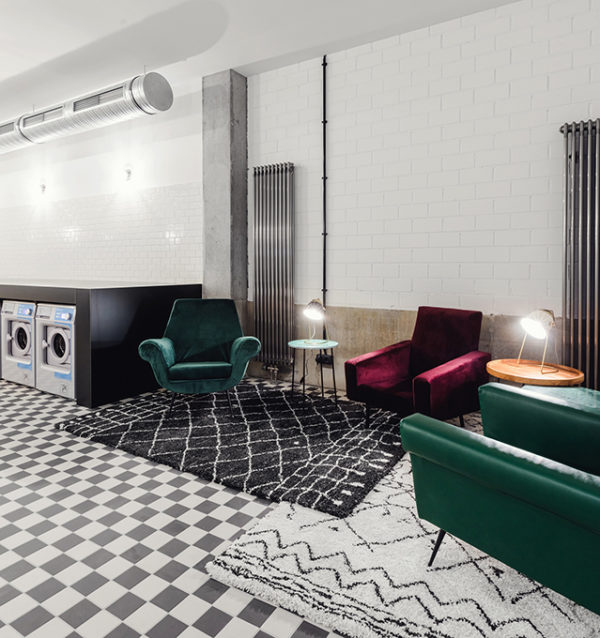 In-House
Laundrette

Our Launderette contains top-quality washers and dryers that are at the ready 24 hours a day, seven days a week.

High Speed Internet included

Reliable Internet is crucial for everyone. Whatever your next project demands, rest assured that we have the top high speed Internet and Wifi.
On-Call
Housekeeping

Our dedicated team helps you keep a tidy workspace, a clear head and a comfortable environment.

Bedding

In the middle of a busy work life, bedding is something easily overlooked. For that reason, we are always happy to provide you with the freshest white linen for your bed whenever you need it.

Towel Service

It's never a bad idea to have a few clean towels within reach. Know that we have them prepared for you on call.